Wedding Day Information
On your wedding day we will be just as much your friends, as we are your photographers. If you need anything please let us know and we would love to help! That being said it is our goal to let you experience your day as uninterrupted as possible, taking a photojournalistic approach. We will capture the big and small moments that write your story; the hugs, the whispers of love, the belly laughs, the tears, and the unexpected that make your day unique.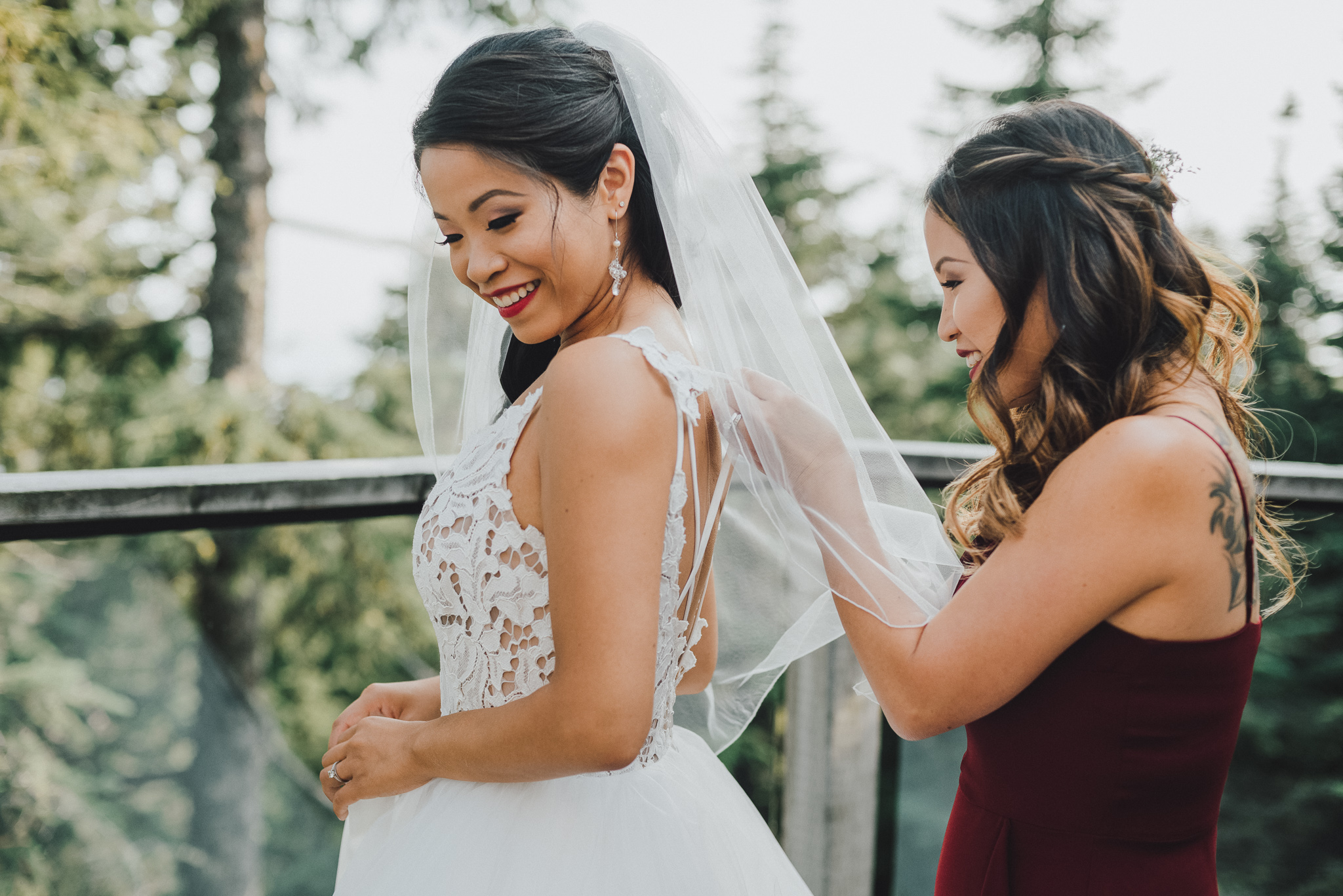 Before you walk down the aisle and say your "I do's" you have a good chunk of time getting ready. There are a few things you can do to help ensure great images and have a relaxing morning.
Clean Bright Space
We recommend finding a space that has minimal clutter and plenty of natural light. Because we are natural light photographers, and most people get dressed inside, big bright windows are our friends. Prepare a room that is well lit and get rid of any unnecessary items in the room. We will do our best to clean spaces as we go, but the more help we have the better! If none of this is possible, we can find alternative sources of light such as flashes. Let us know if you have any questions about the space you have in mind and we can try to help.
Food
Reminding you to eat might seem petty, but your day can fly by before you realize you haven't eaten anything. Take advantage of the morning before and during the getting ready process to eat if you can. Have a look at your schedule and see if it would be beneficial to pack a lunch or snacks. Lastly, bring water. If it is a hot summer day it is important to stay hydrated (I know, we sound parents).
Music
Nothing brings positive energy to a space better than music. Find a playlist before your wedding day with your favourite songs and let the songs do the rest. While sounds do not show up in pictures, it is obvious when people are relaxed and having a good time. If you need help with music, Chantelle has a hand curated playlist of mid 2000's hip hop and boy bands!
Family Portraits
Family portraits are important. These are the images that family want for printing and framing for around the house, and sharing with extended family and friends. We typically have family portraits following the ceremony while everyone is nearby. To ensure that this process runs smoothly we have a few tips:
Create a shot list - We highly recommend doing this!
Ask a family member to gather people - This is very helpful as we do not know everyone! Giving this person the shot list is even better.
Ask your officiant to communicate details of photos - Time, place, people needed, ect.
Clear Space - These pictures are super important! We ask that you communicate with your family to stand clear of us during photos so no one is distracted.
B R I D A L P O R T R A I T S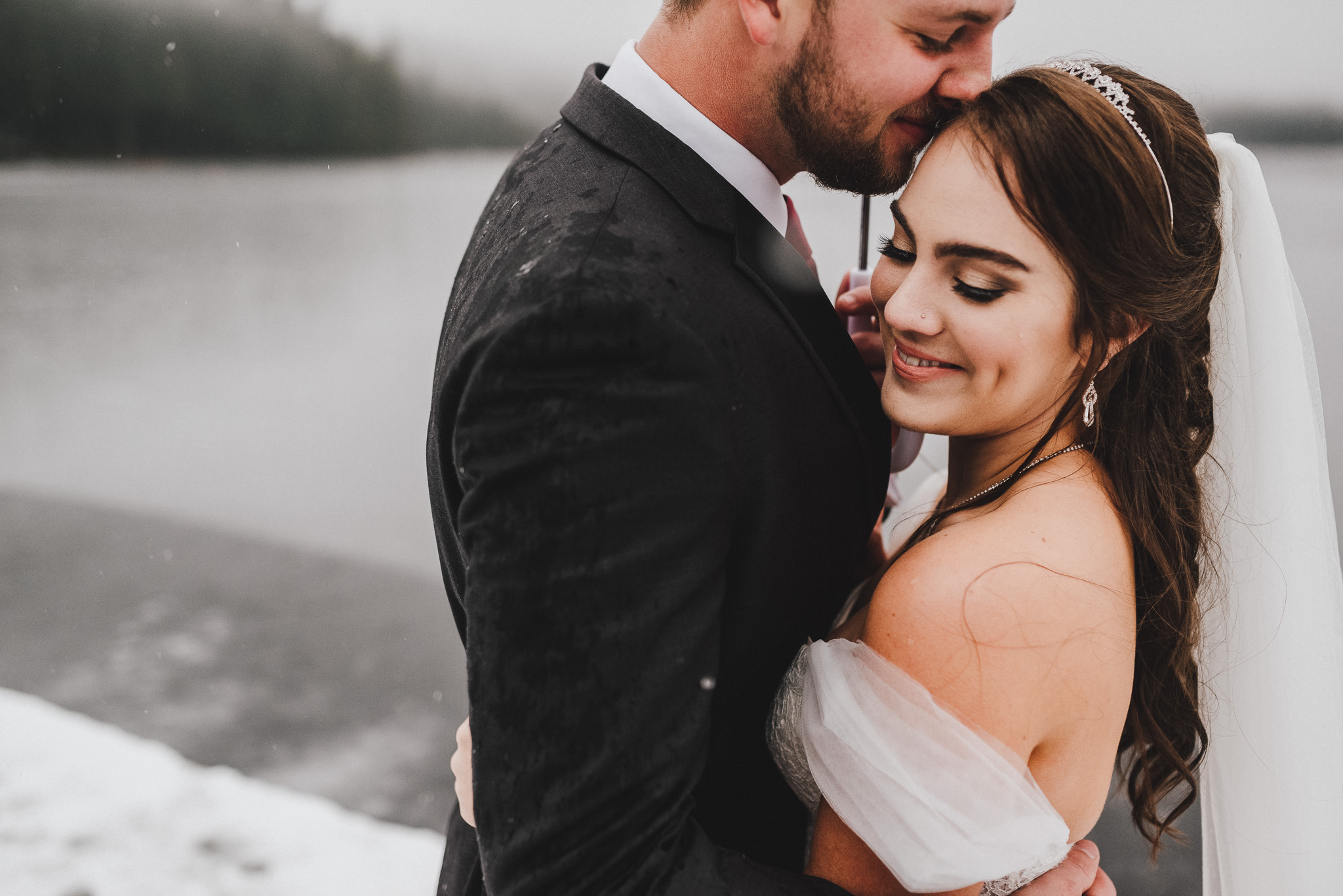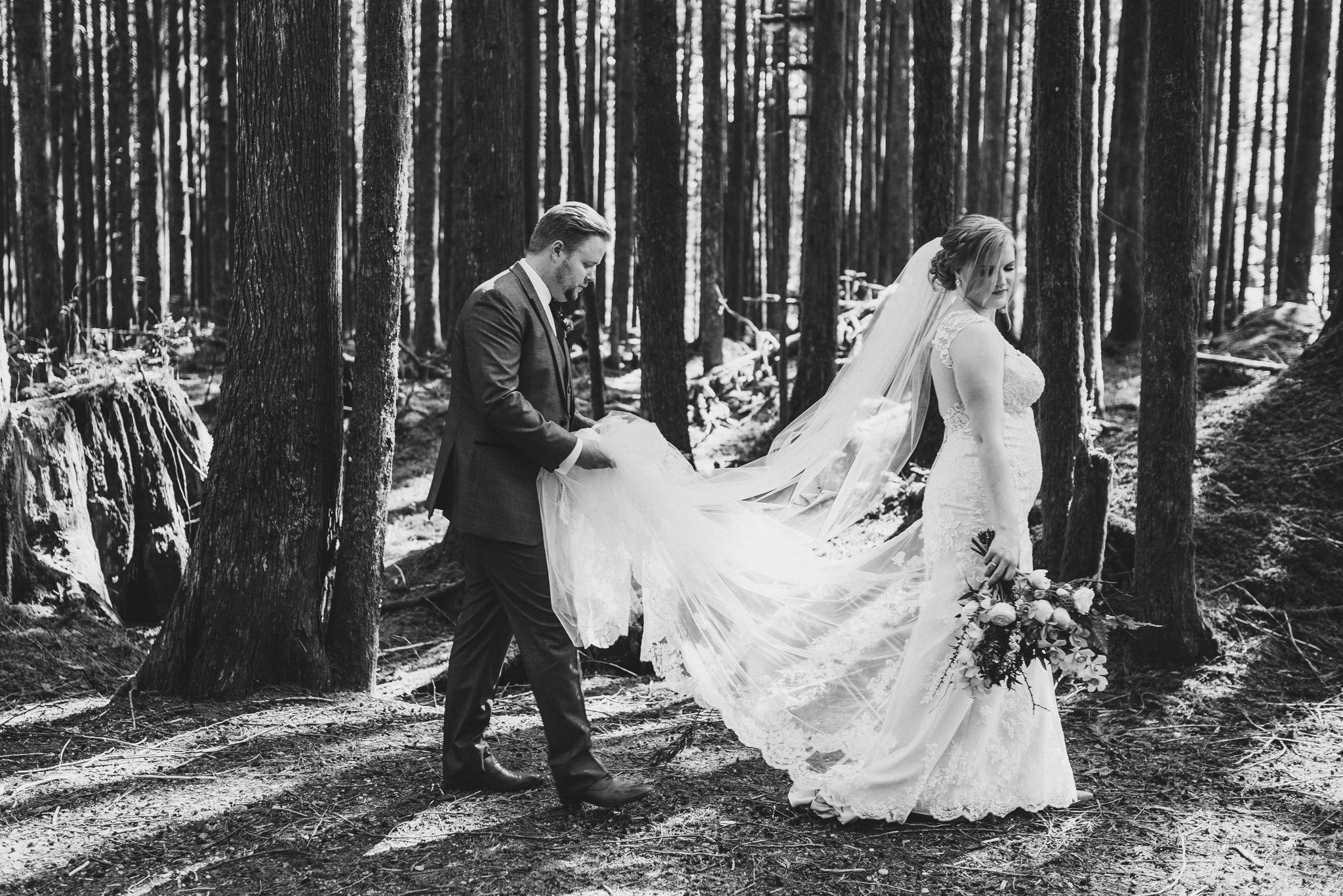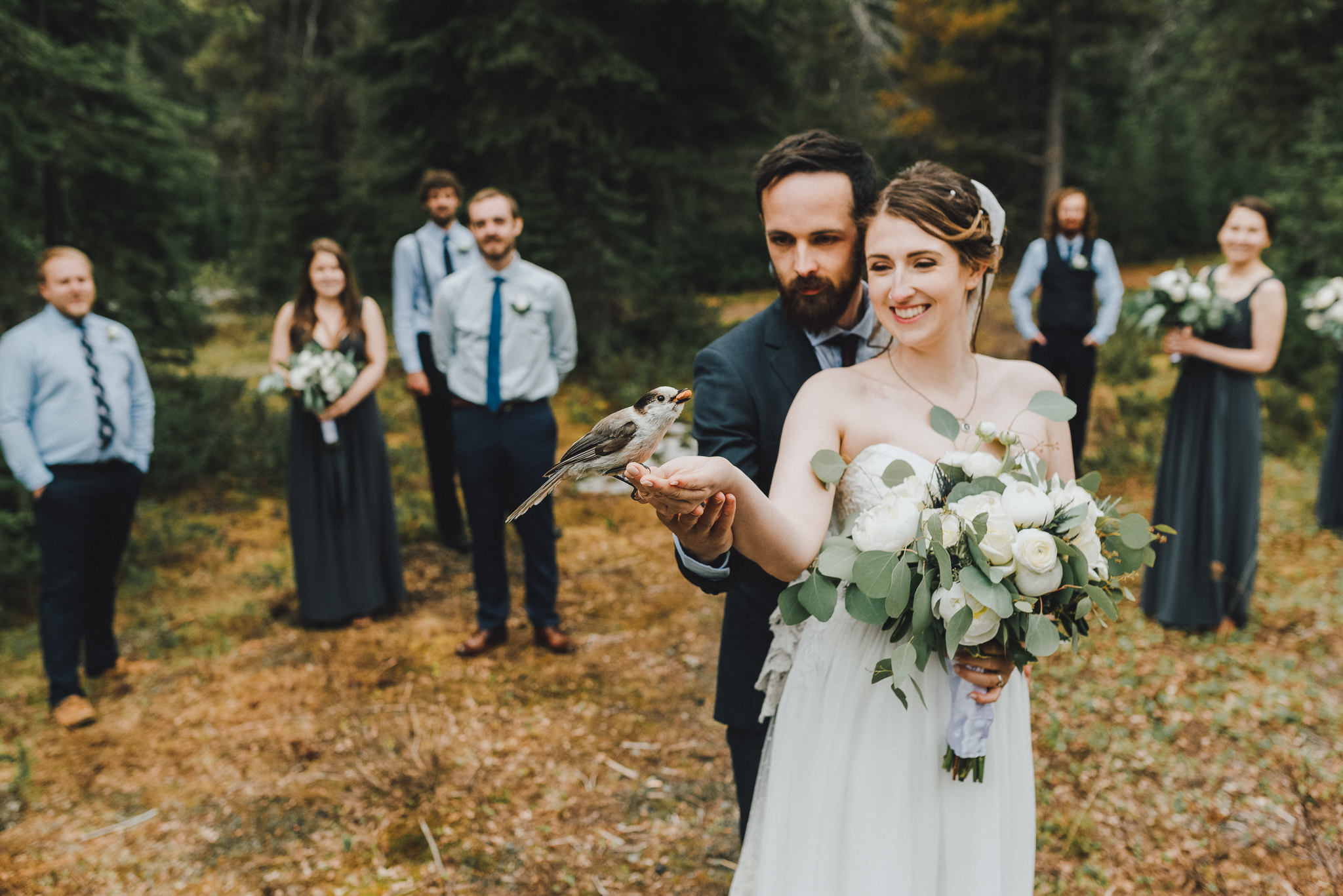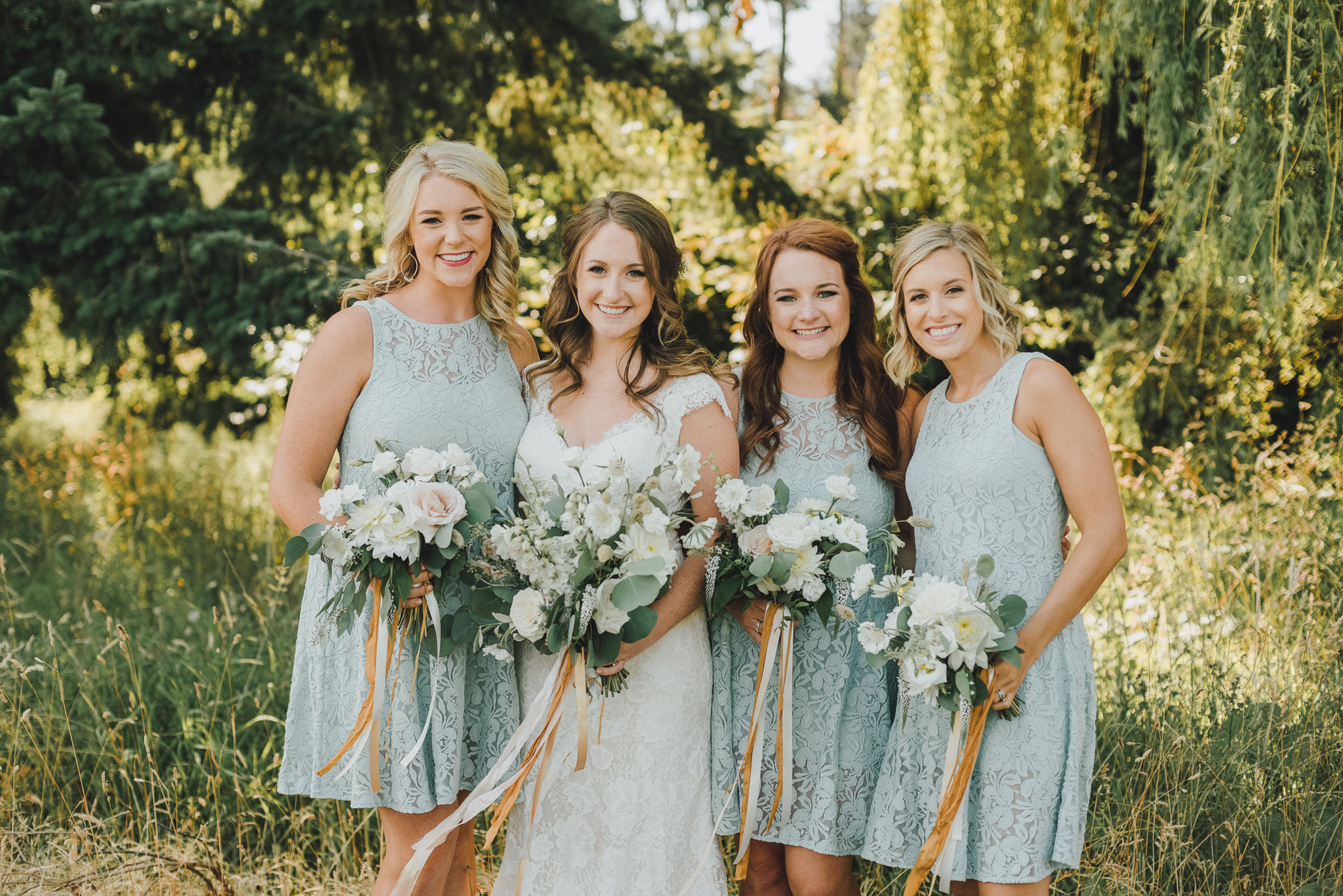 Bridal portraits are a lot of fun. Our goal is to take beautiful images of you and your bridal party while soaking in reality of the day. Myles often says things (with a giant smile) like "can you believe you are married?!" and "I'm just so happy for you guys!". It will feel similar to your engagement pictures, only you are wearing a beautiful dress and suit, holding a bouquet of flowers, with perfect hair and makeup, and your closest friends to support you. Sounds great, right?
We will direct you and your bridal party. No need to give us a shot-list, we know what to do! We will be mindful of wardrobes, hands, faces, and let anyone know if they need to behave. We will take full bridal party pictures, separate girls and guys for a few, and end with pictures of you two!
If you have any ideas that you would like to do, let us know in advanced so we can be ready!
Enjoy your ceremony and reception! We will be taking pictures without interrupting you, doing our best to stay out of sight. If you need us for anything we will be close by.
Enjoy your ceremony and reception! We will be taking pictures without interrupting you, doing our best to stay out of sight. If you need us for anything we will be close by.
ONLINE | G A L L E R Y
We use an online gallery service to provide your with all your images!
This gallery is designed to beautifully showcase your images and to be shared with friends and family.
1) Enter Gallery
Enter the gallery using the password we provided in our email.
2) Download and Favourite Images
Once you have entered the galley you will be able to see all of your images!
Circled in red on the image below is the download and favourite button. As you scroll through your images 'favourite' your images by pressing the white heart, and this will create a gallery of your favourites that you can download separately later. The download button allows you to download the entire gallery at once.
3) Share your images!
Our web-sized files are optimized for facebook and instagram! Most of our business comes from social media, so we ask that you give us credit when posting, whether it be a tag or a mention.
If you want to share your favourite images with your friends and family without giving them access to your entire gallery, create a shareable link! This will give you a link that you can send out and have other people download images. We find this particularly helpful when sharing family portraits with parents, grandparents, aunts/uncles and cousins.
4) Save Files
Once you have your files downloaded, store them somewhere safe!
We recommend keeping two or three copies of your images. One on your main device, and the other on a hard drive, or even better use a cloud service such as dropbox, google drive, or amazon drive.
We keep your gallery live for 30 days to download. After 30 days you will need to message us to access the gallery again!
5) Print your photos!
Print your photos and cover your house from floor to ceiling!
There is something magic about having a beautifully printed photograph of you and your partner. We cherish printed photos deeply, and strongly believe that you should too!
Our images are optimized to be printed at the highest quality with professional printing companies. If you have any questions about where you should have your photos enlarged or printed please ask.